2020 Movies I Am Excited For!
As the halfway point of 2019 comes and passes, 2020 movies are coming into fruition. There are old franchises, new franchises, and per usual, many remakes making headlines for the 2020 movie season. There are two Marvel movies as usual, DC will try catching up with Marvel, and Live-Action remakes continue to be in Disney's lineup. Even though many people aren't on board with those, there's no denying that they make BANK. Therefore, they will continue to make them unless Mulan and The Little Mermaid are huge flops which I doubt.
As I looked through the confirmed releases for 2020, I began to doubt the Hollywood success that has been so prominent in Pop Culture conversations. It's obvious that Hollywood doesn't understand their audience like they used to, but 2020 is different to me. I have never found an issue to find 20 movies I am excited for before the years comes around. I always look at the lineup the summer before so this isn't new for me. What is new is finding an issue finding 10 movies I am excited for! What is up with that, Hollywood? It may just be me, but I am not excited for 2020 films. Hopefully, more movies will come into the scene. I really want to see more Warner Bros films to be on my list. I may do an updated list around New Years if it has changed enough. With all of that said, here is my list of 2020 movies I am excited for!!
Birds of Prey (And the Fantabulous Emancipation of One Harley Quinn)
February 7, 2020
Excitement Level: 7/10
I'll be honest. I am nervous about this film, but what is new? Being a DC fan is tough. I really want this film to be good, but the recent development about the villain is alarming. Though Black Mask will be a gay villain, his main plot point is the definition of problematic. Get this: He is searching for Cassandra Cane because she swallowed a diamond. The diamond contains something important to him… Nudes. A child swallowed a gay man's nudes. Let that sink in. WHAT??? Homophobes want to say the LGBTQ+ community is full of pedophiles. This movie gives them fuel. How they didn't realize that is crazy. Luckily, they have time for reshoots so I am hoping they realize their mistake.
Sonic the Hedgehog
February 14, 2020
Excitement Level: 6/10
Nostalgia. That's about it. I grew up playing Sonic games, and I woke up every Saturday morning excited to watch "Sonic X". I also applaud the director to recognize how upset the fans were over the Sonic design. I am hoping the new design is much better!!
A Quiet Place 2
March 20, 2020
Excitement Level: 9.5/10
2018's A Quiet Place was my favorite film of the year. That film was an amazing experience, and I can't wait to enter the world again for the second installment. My only concern is that it's difficult to strike twice, but I have faith in John Krasinski as the director!
Fast and Furious 9
May 22, 2020
Excitement Level: 7.5/10
I absolutely adore this franchise. I grew up watching these movies with my family so they will always have a special place in my heart. It will be difficult to have a good F&F movie without Paul Walker though. He always lit up the screen. In fact, the first film without him, The Fate of the Furious, is my least favorite film in the franchise. (I haven't watched Hobbs and Shaw). I don't think they have started filming, but the cast is shaping up with the addition of John Cena. I am hoping for a homerun though. We all are after the disappointing opening weekend for Hobbs and Shaw.
Wonder Woman 1984
June 5, 2020
Excitement Level: 8.5/10
I can't believe this isn't my most anticipated film of the year. I absolutely love the first film, but I will admit that I am losing faith in the DC films. This is a long-time DC defender speaking. I've defended all films besides Suicide Squad which I still found myself having fun. With Wonder Woman 1984 though, Patty Jenkins seems to be changing a lot in front of and behind the camera. I am hoping she knows what she is doing, but she hasn't earned my complete trust yet.
The Conjuring 3
September 11, 2020
Excitement Level: 8/10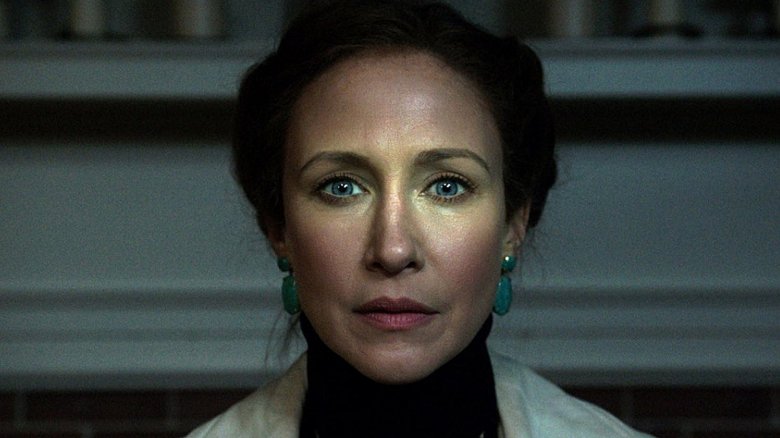 I love horror films, and though I haven't watched all films in this franchise, I love what I have seen. I am hoping for another success from the masterminds behind this series. Michael Chaves is the director of this film who was also the director for a major flop of this franchise, The Curse of La Llorona. That doesn't mean this movie will be a flop. In fact, my opinion at this point of the paragraph is very positive compared to what I thought to begin with. I just finished his short film, The Maiden, and it is absolutely magnificent. Wow. I am excited to see what he can do with this film. I am not very familiar with The Curse of La Llorona, but I feel like The Conjuring 3 is a better match for him based off of his short film. Please watch The Maiden below.
The Eternals
November 6, 2020
Excitement Level: 9/10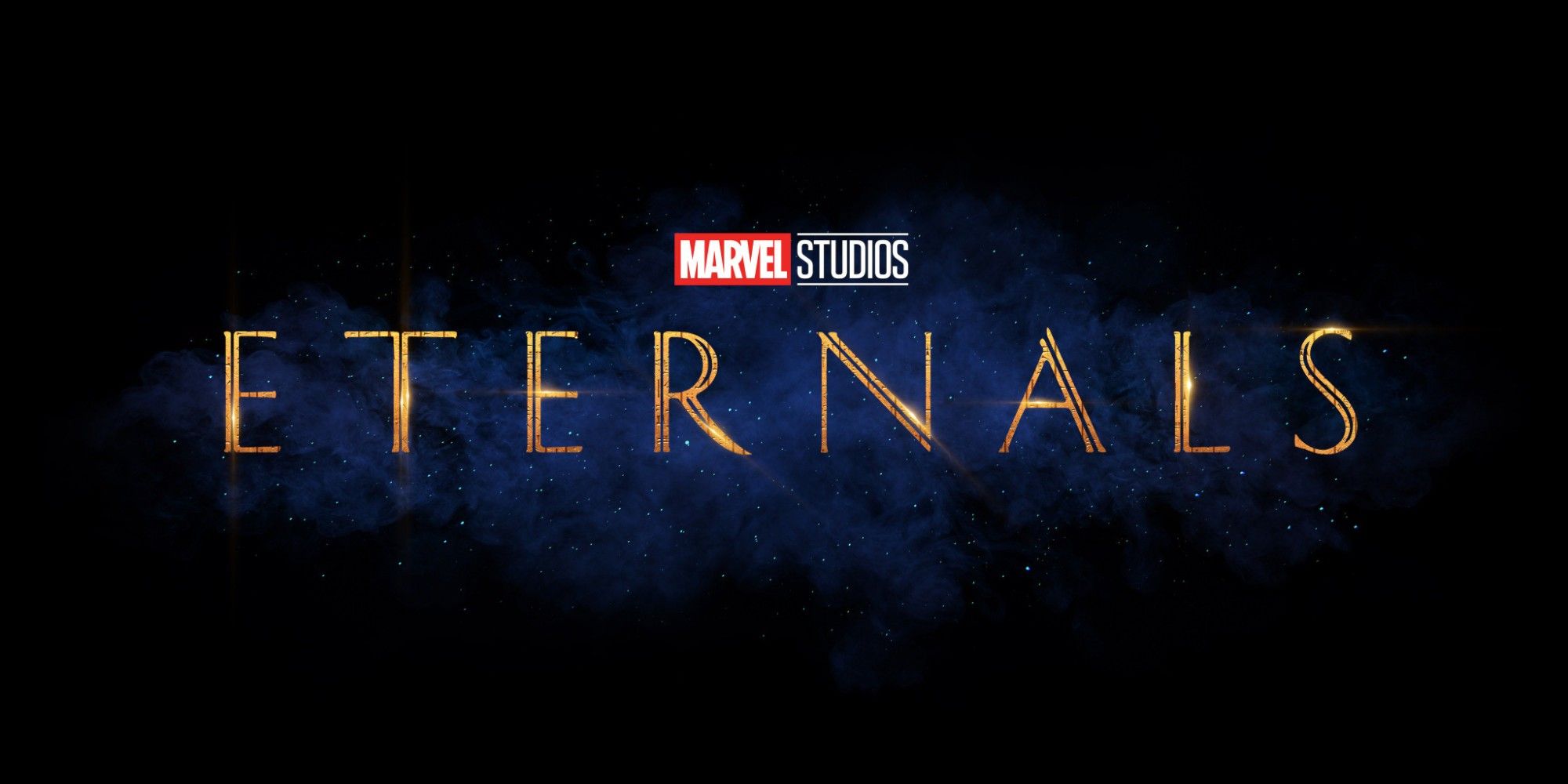 This film deserves more attention!! I am not that familiar with the property, but from what I have gathered, it is a team of humanoids that have similar powers. They fight The Deviants who are essentially the evil and less-appealing version of The Eternals. I don't know how to explain my excitement for this film. I just have faith in it for some odd reason. I haven't watched anything from the director, Chloe Zhao, but we have gotten to the point where it's hard to fail with the MCU no matter the director. I can only think of two reasons why I am excited: The confirmation of an LGBTQ+ character and the cast itself. I am very excited that Richard Madden is getting a big role like this. He will be playing Ikaris who seems to be an important character. The other cast members are Angelina Jolie, Ma Dong-Seok, Kumail Nanjiani, Salma Hayek, Kauren Ridloff, Brian Tyree Henry, Kia McHugh, and more! It's a very exciting development in the MCU with the diversity!
West Side Story
December 18, 2020
Excitement Level: 6/10
These last three are wild cards, but I am excited to see what the directors can do with these films. In fact, the director of West Side Story is Steven Spielberg who is one of my favorite directors ever. I am also a sucker for musicals so I am excited for this. I wish they would change a bit though. For example, it would be interesting to see this story take place in the present day, but it will still be a period piece. I hope to be impressed with this film, but we will have to see!
The Devil All The Time
N/A
Excitement Level: 6/10
I am interested in this film, but I am not just itching to see it. One reason why I am excited for the film is because it was filmed in my home state, Alabama. In fact, some of the film was filmed in a town that I consider my second home! I am excited to see familiar landscapes. The cast is also something to be excited about! Tom Holland, Sebastian Stan, and Robert Patterson in a Gothic-Era film? SIGN ME UP!
Chaos Walking
N/A
Excitement Level: 5/10
This is the definition of wild card! All I know is the description of the book series it is based off of sounds intriguing, and Tom Holland and Daisy Ridley will be starring alongside talent like Nick Jonas and Mads Mikkelsen. The books are, at the surface, about a dystopian world where all creatures can hear other's thoughts through what is called Noise. I just think it is an interesting concept, and I make pick up the books as well!
Film Film Frenzy Uncategorized 2020 2020 films Broadway Comic Book DC DC Universe disney Film Gay Horror LGBT LGBTQ Marvel movie movies Musical netflix Pop Culture recommendations Sonic the hedgehog Superhero Tom Holland top 10 universal warner bros writers
I'm just a dood tryna figure myself out. I write about shows, movies, the LGBTQ+ community, Pop Culture, and my original fiction work!!